Inheriting May Fourth and striving to be the pioneer of the times︱Notice of the Aachen Federation of Students on the distribution of the first and second epidemic prevention materials
If history is a great book, 2020 will undoubtedly be a chapter of suffering and hardship;
If life is a journey, we believe that through the wind and rain, the rainbow is ahead.
Anti-epidemic is a war, where there are people is the battlefield;
The epidemic is a test, facing life and death, and urging people to grow.
When life is illuminated by dreams, youth glows with passion:
A hundred years ago, patriotic youths carried the banner of "patriotism, progress, democracy, and science" and shouted for the salvation of the Chinese nation;
In the current pandemic, medical workers, PLA commanders, and rebels from all walks of life build a new Great Wall with flesh and blood, and strictly guard the line of defense against the epidemic.
Some people say, "Where are there any angels in white clothes? It's just a group of children who have changed their clothes and learned to be like their predecessors. Healing the sick and saving the sick is nothing more than death." Growing up sometimes takes a long time, and sometimes it happens in an instant;
Overseas, a sum of donations was remitted to the motherland, and boxes of supplies were sent to the front line; in a blink of an eye, the epidemic spread all over the world, and each anti-epidemic health package brought the warmth of the motherland to the overseas students. Some people are busy running around in the wind and rain, some are silently contributing under the scorching sun, and some even leave supplies to partners who need them more...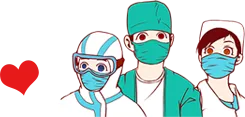 Notice on the completion of the distribution of the first and second batches of epidemic prevention materials
The second batch received a total of 61 boxes of materials, thank youduck kingThe venue provided and the great support for us. So far, two batches of epidemic prevention materials have been successfully distributed.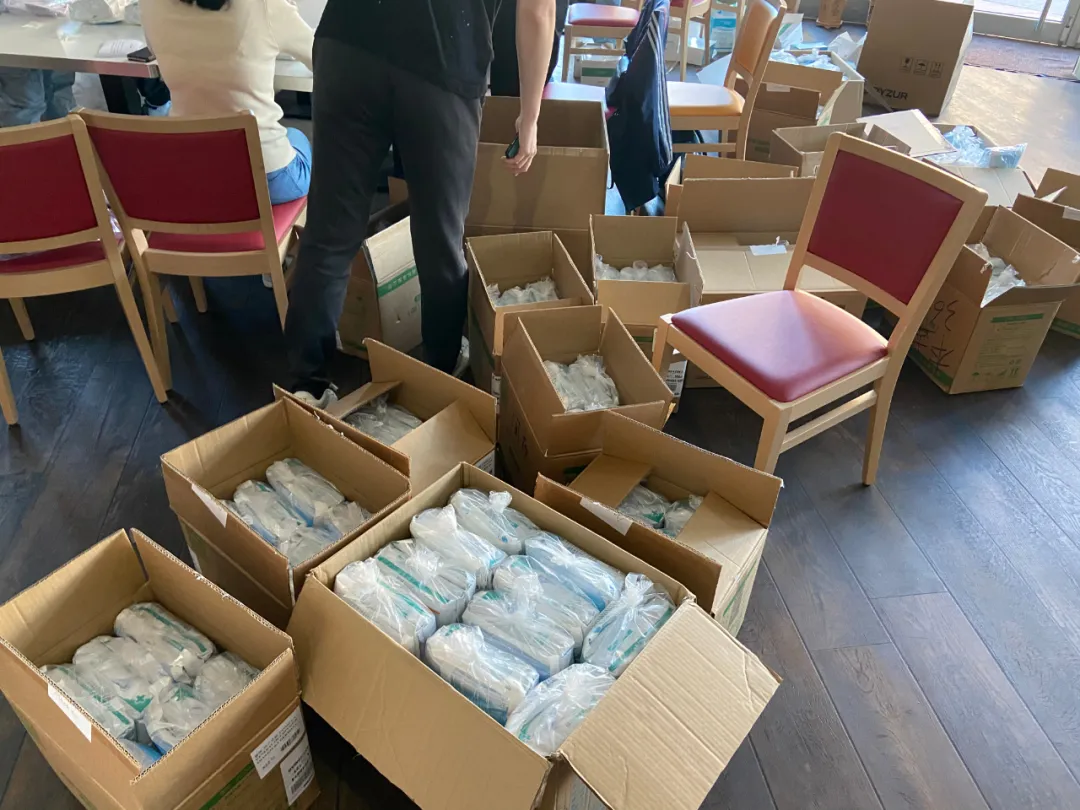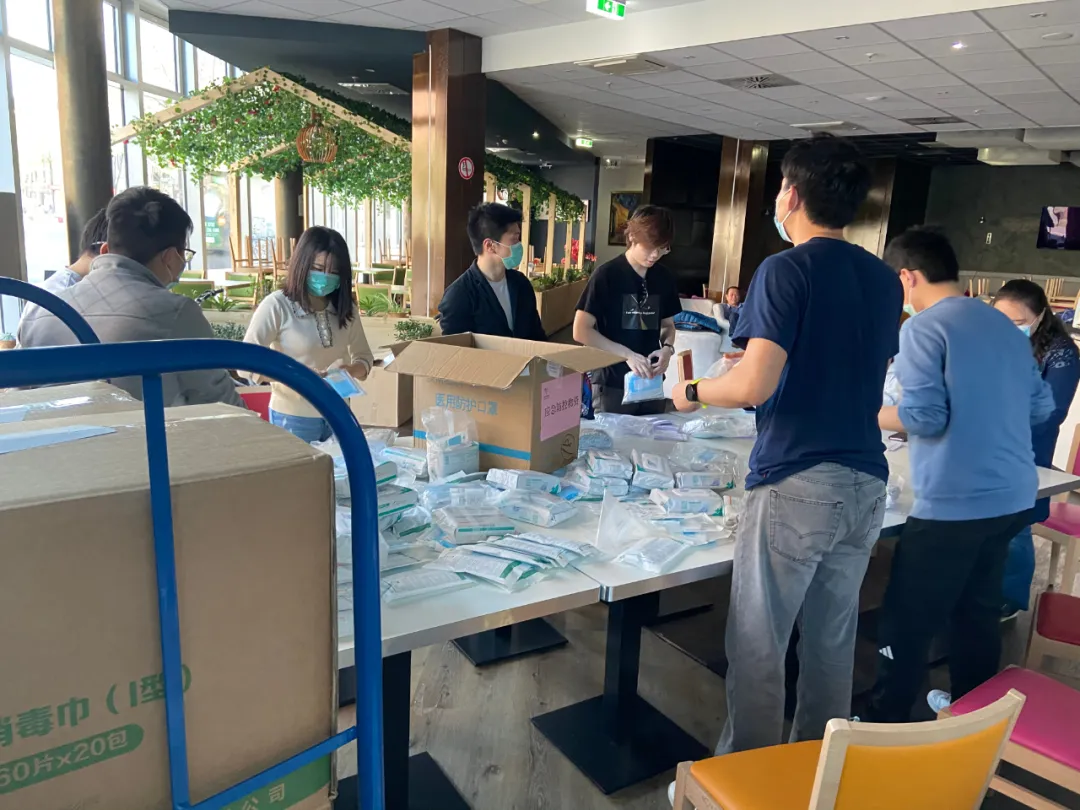 the staff are atduck kingPacking masks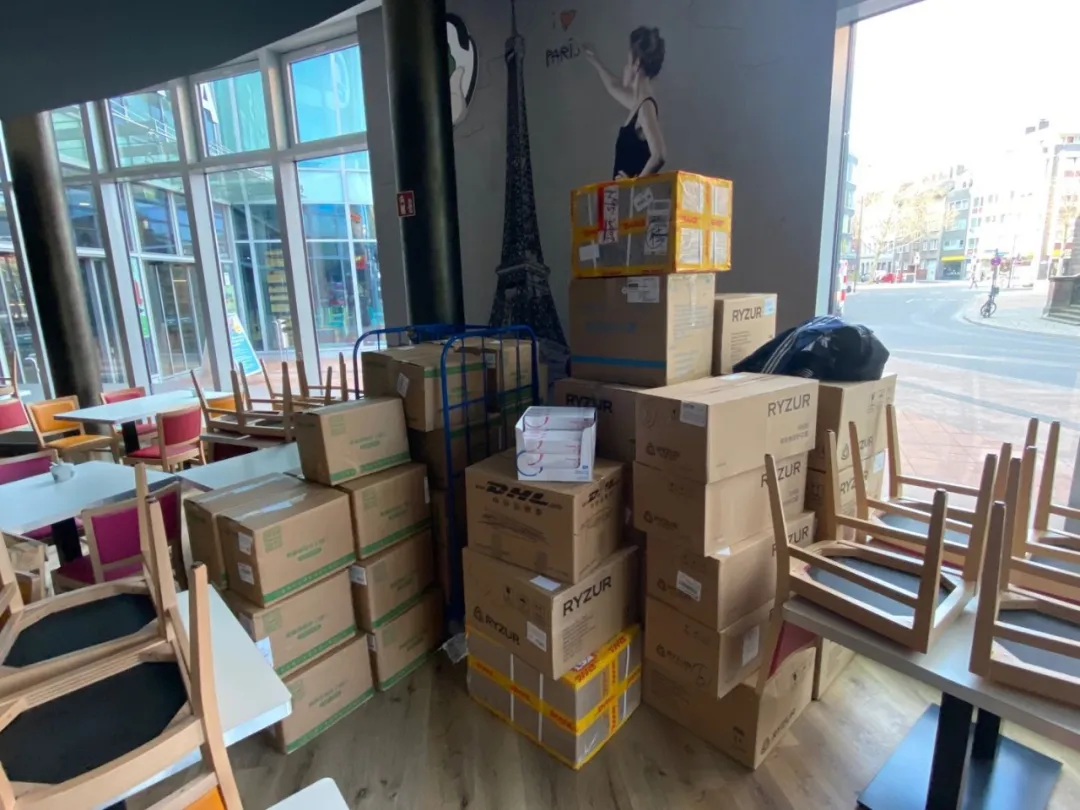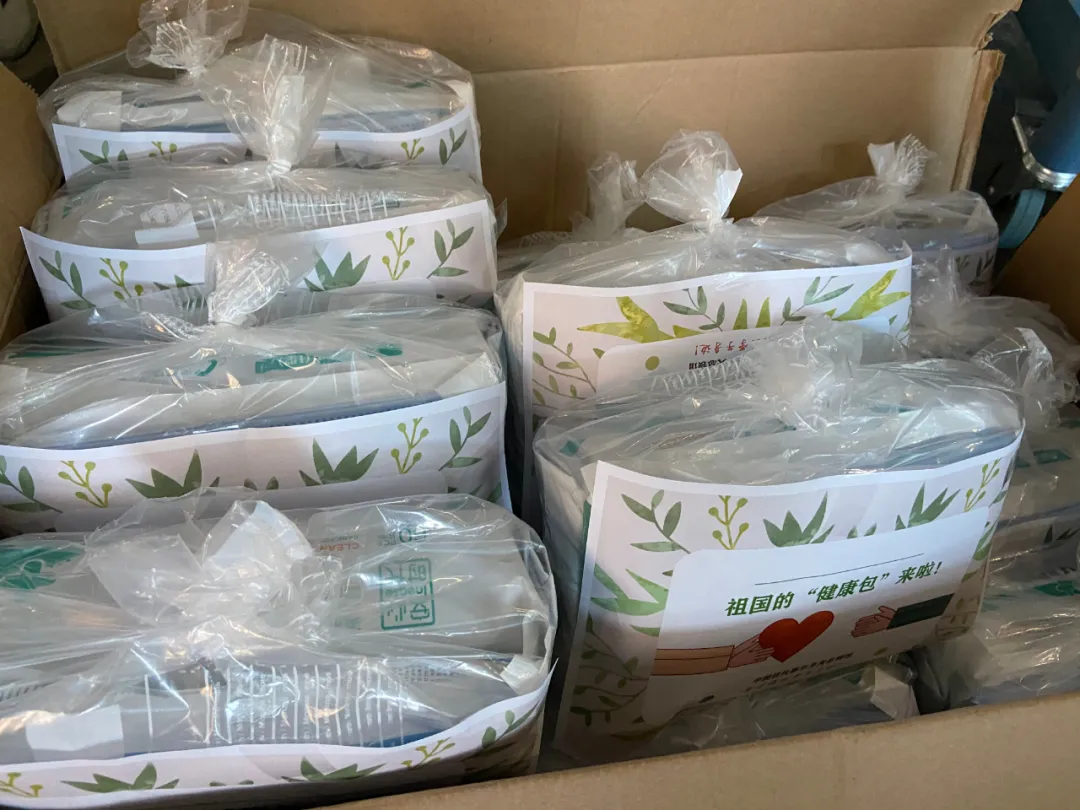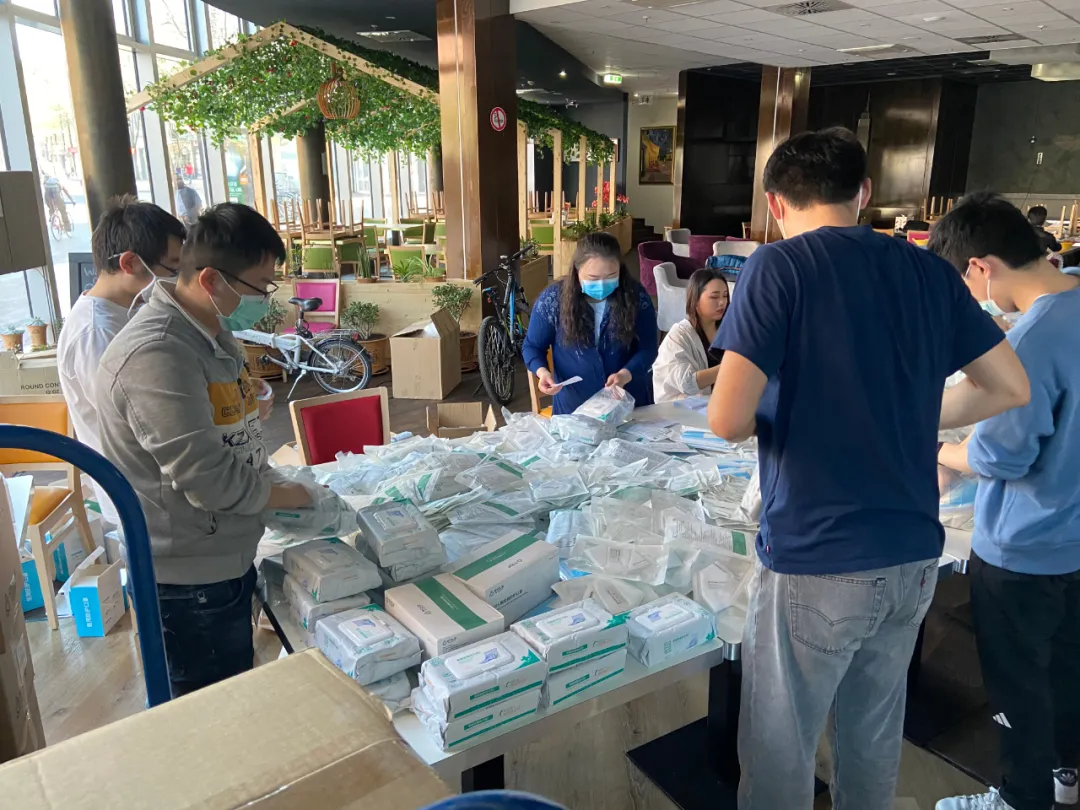 Here, the Aachen Student Union would like to thank those who participated in the distribution of materialsUnion staff and volunteers, Thank you for contributing your own strength to the safety of international students. Here I would like to thank Chen Xiangan, Ren Jie, Yang Xiaoyu, Yan Luming, Chen Jiazhe, Wang Qiuyi, Lu Tianyu, Zhao Dong, Li Yucheng, Li Ranran (volunteer) and Martin for their contributions to this epidemic prevention.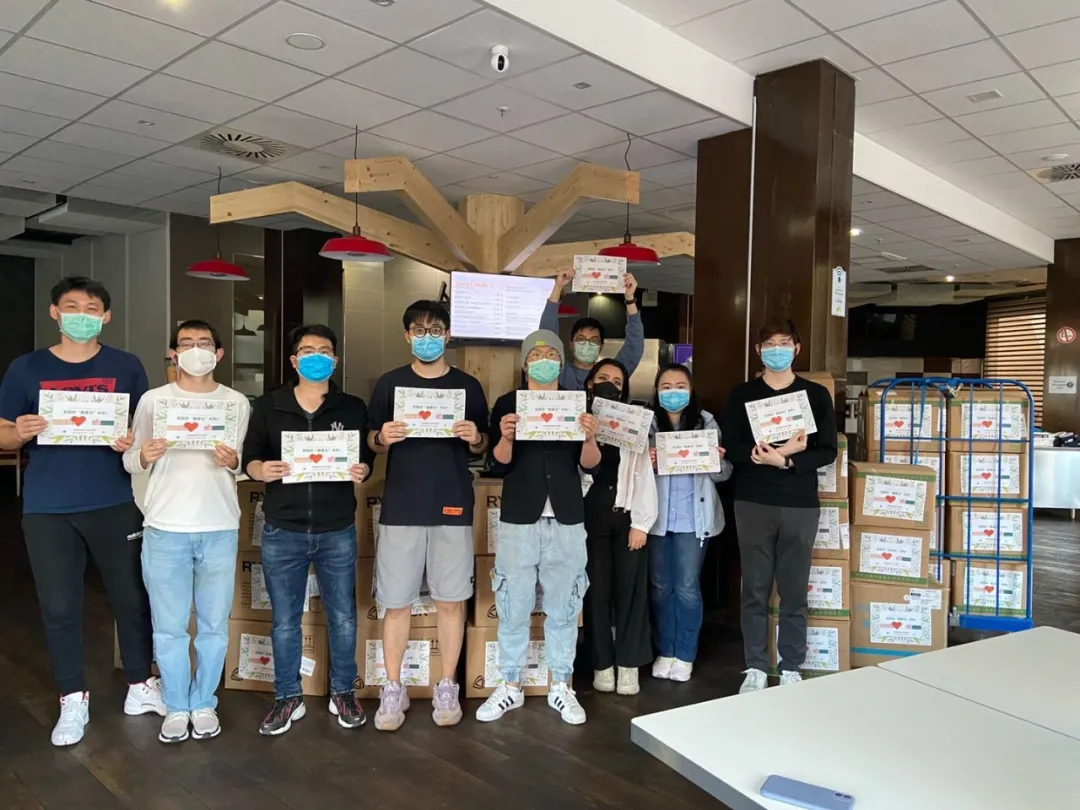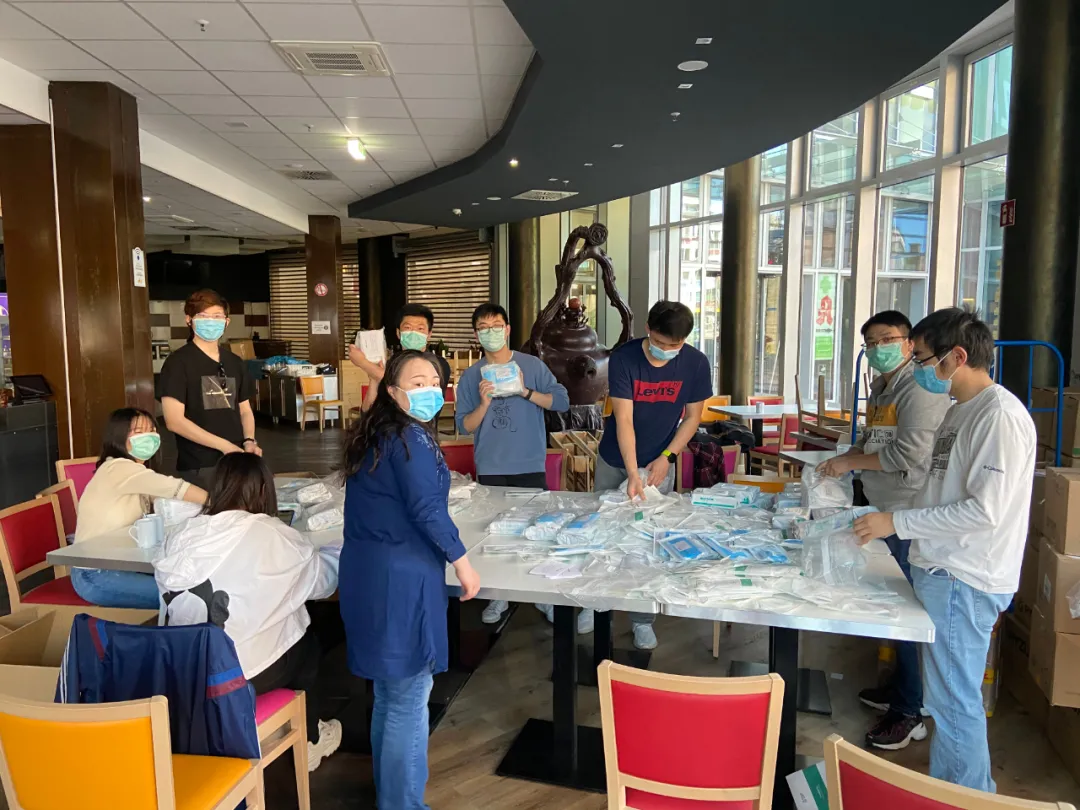 At the same time, I would also like to thank every student and scholar for being able to receive the masks in a timely and orderly manner, which made our material distribution work very smooth. We have also received countless "thanks" and "hard work" at various distribution points. And received passionate feeds from all the little brothers and sisters, such as autographed photos of football stars, hand-cooked cakes, flowers, etc... We have received everyone's warm hearts!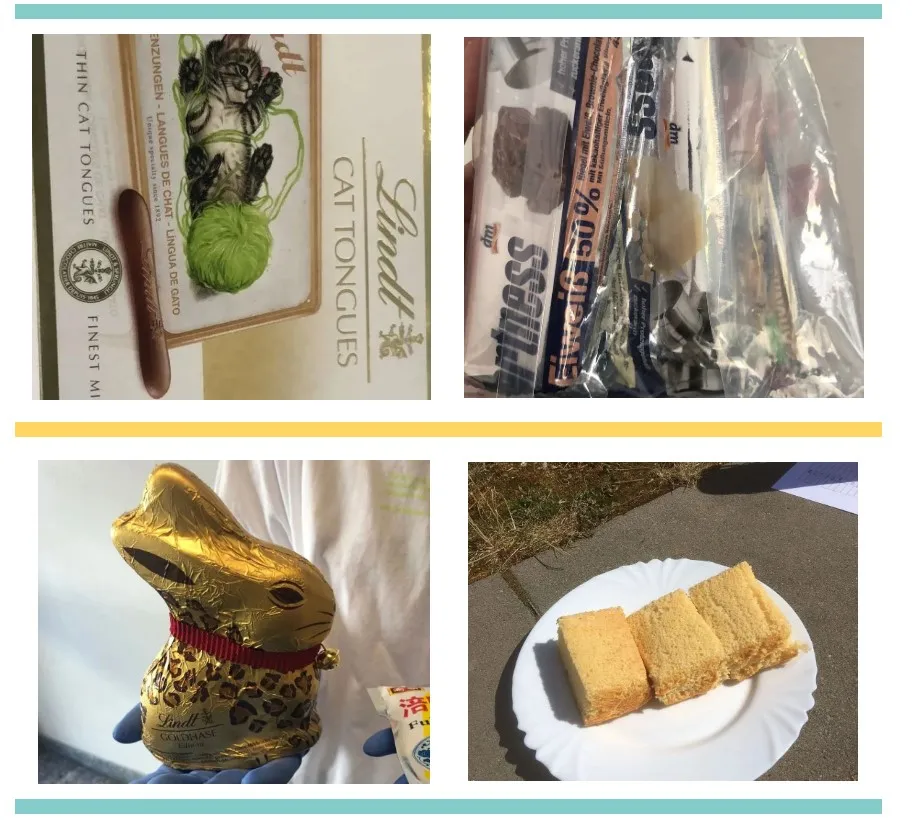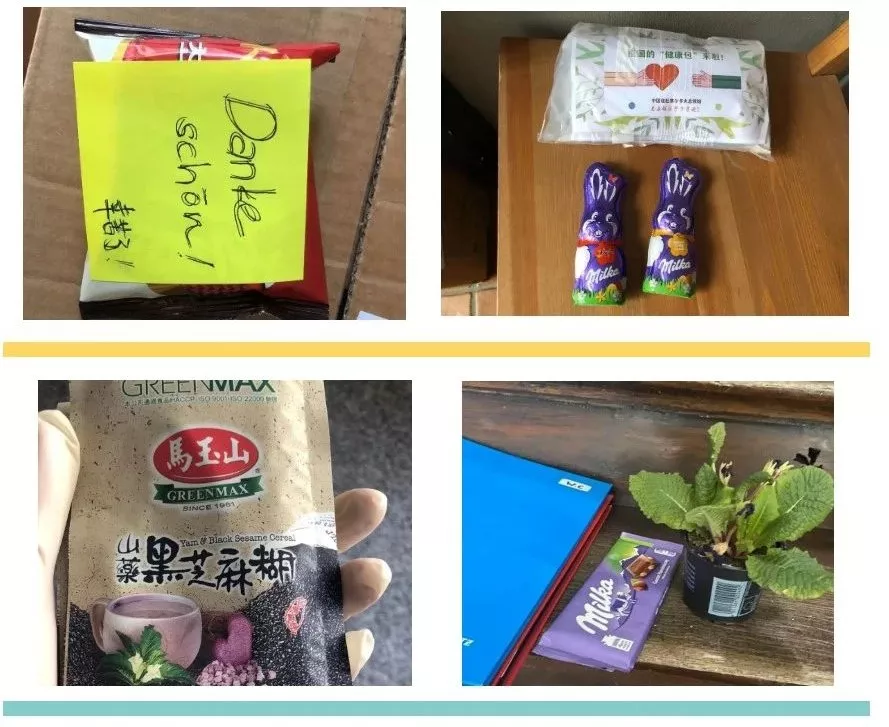 Carrying dreams, shouldering missions, not forgetting the original intention, and working hard to move forward. We are not only witnessing history, but also creating history: studying for the rise of China and striving for national rejuvenation. Ask who we are, glorious Chinese youth.