Notice on the distribution of anti-epidemic materials for international students in Aachen
With the continuous spread of the new crown epidemic, the safety and health of overseas compatriots affect the hearts of the motherland all the time. Under the financing of the consulate, the first batch of anti-epidemic materials18,000 masksArrived at the Aachen Federation of Students. In order to properly implement the distribution of materials, all applicants are requested to abide by the following instructions and cooperate with the work of the Federation of Students.
Instructions for receiving materials:
1. The batch of masks provided by the consulate is for stillInternational students staying in Germany, so please show it when you pick it upRelevant student documents(such as Blue Card), freshmen who have just entered school can showCertificate of registration.* If you cannot provide relevant documents when picking up, masks will not be issued, please understand.
2, Limit 10 masks per person, I hope that everyone will consciously abide by the regulations and do not collect repeatedly.
3. A signature is required when picking up the mask, please bring your own pen.
4. When you go out to collect supplies, do not go with more than two people.
5. In order to ensure the safety of both parties, please try to keep a distance of more than 1m from the students who are distributing or meeting when receiving materials.
6. The following is our current7 mask pick-up points, each person can choose the collection point closest to him according to his own situation, and scan the code to enter the group.Each person can only join one group, please do not join the group repeatedly.
7. The specific receiving situation can be understood after entering the group. If there is any problem, you can communicate with the staff in time in the group.
8. The right to explain the distribution of materials belongs to the Aachen Chinese Students and Scholars Association.
The seven collection points are: KaWo, Schanz, Templergraben, Burtscheid, Vossen, Aachen West, ScheibenStr., see the map for details. The specific address will be announced after entering the group.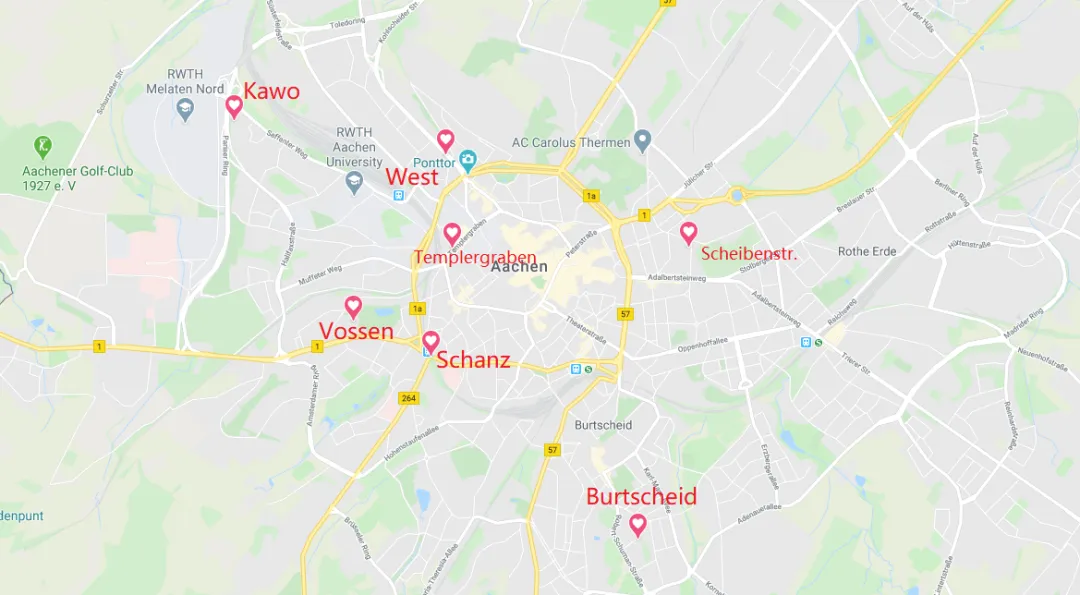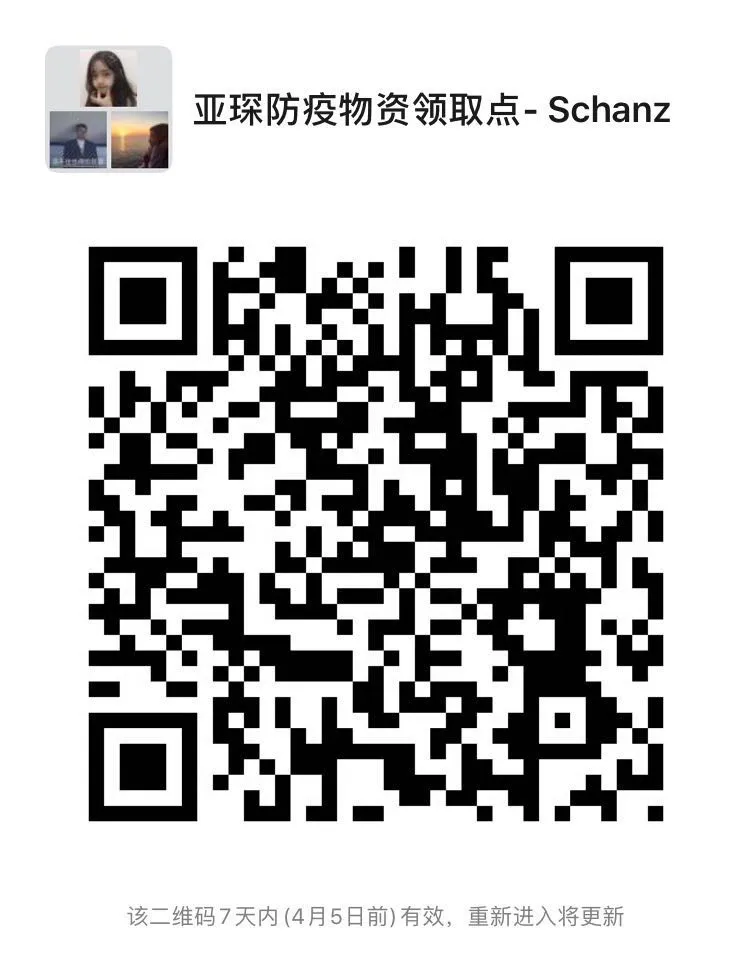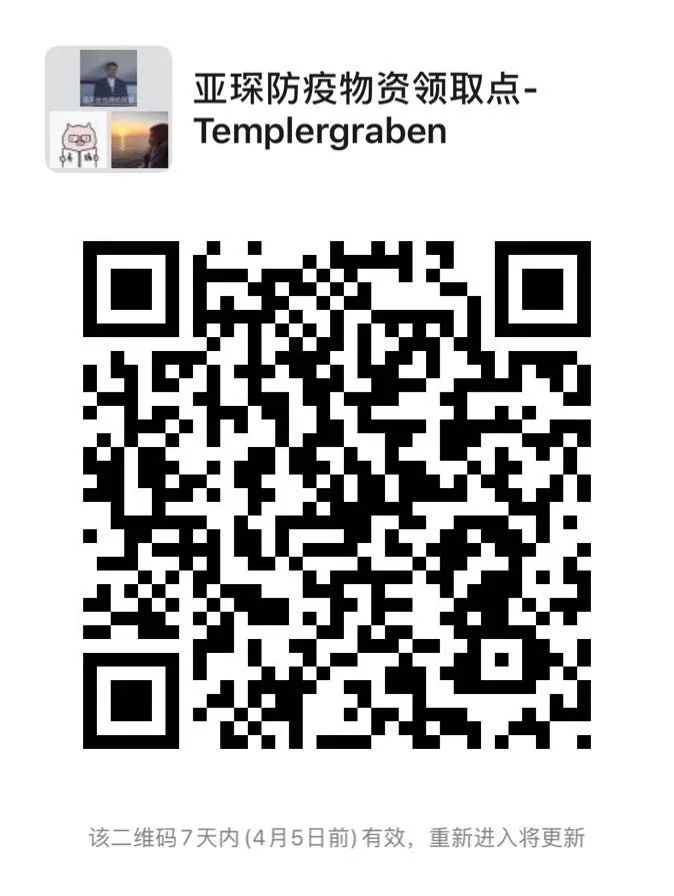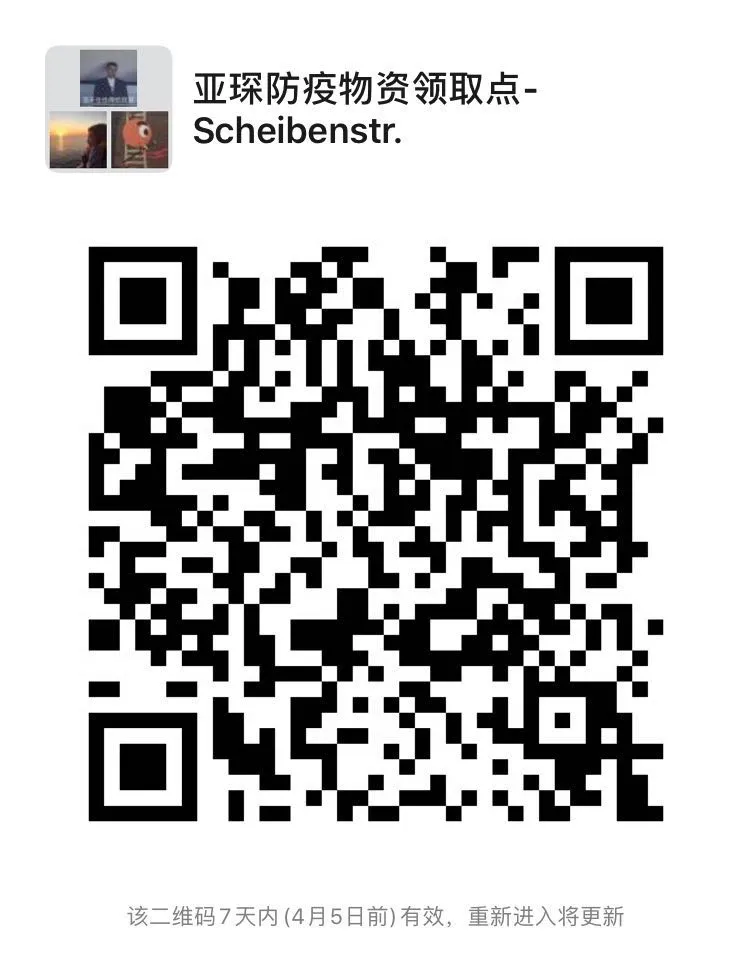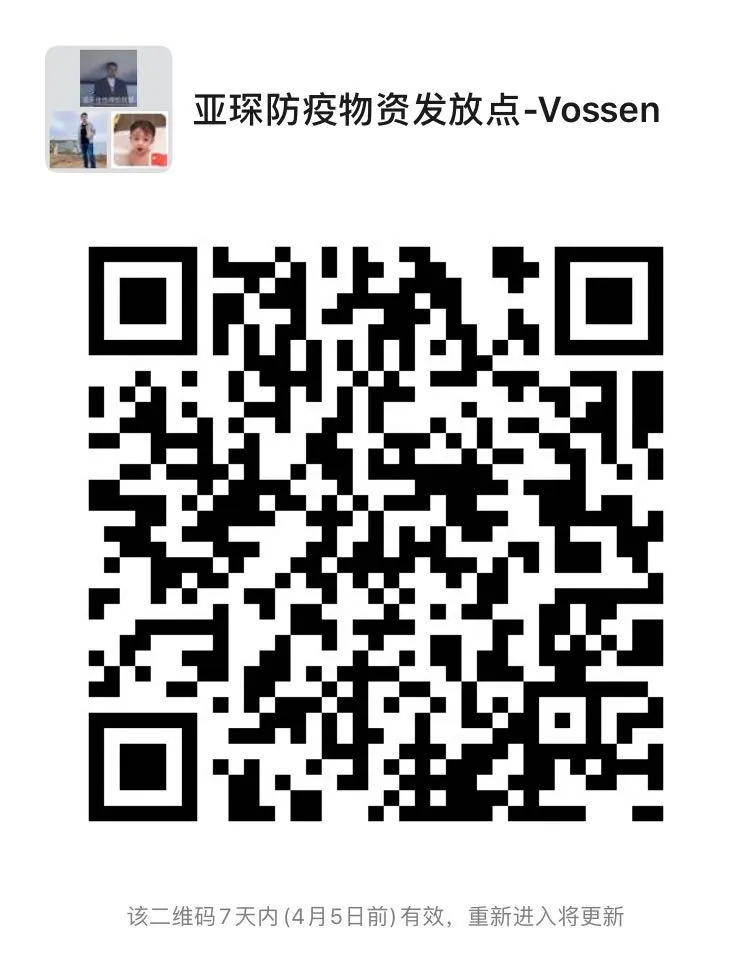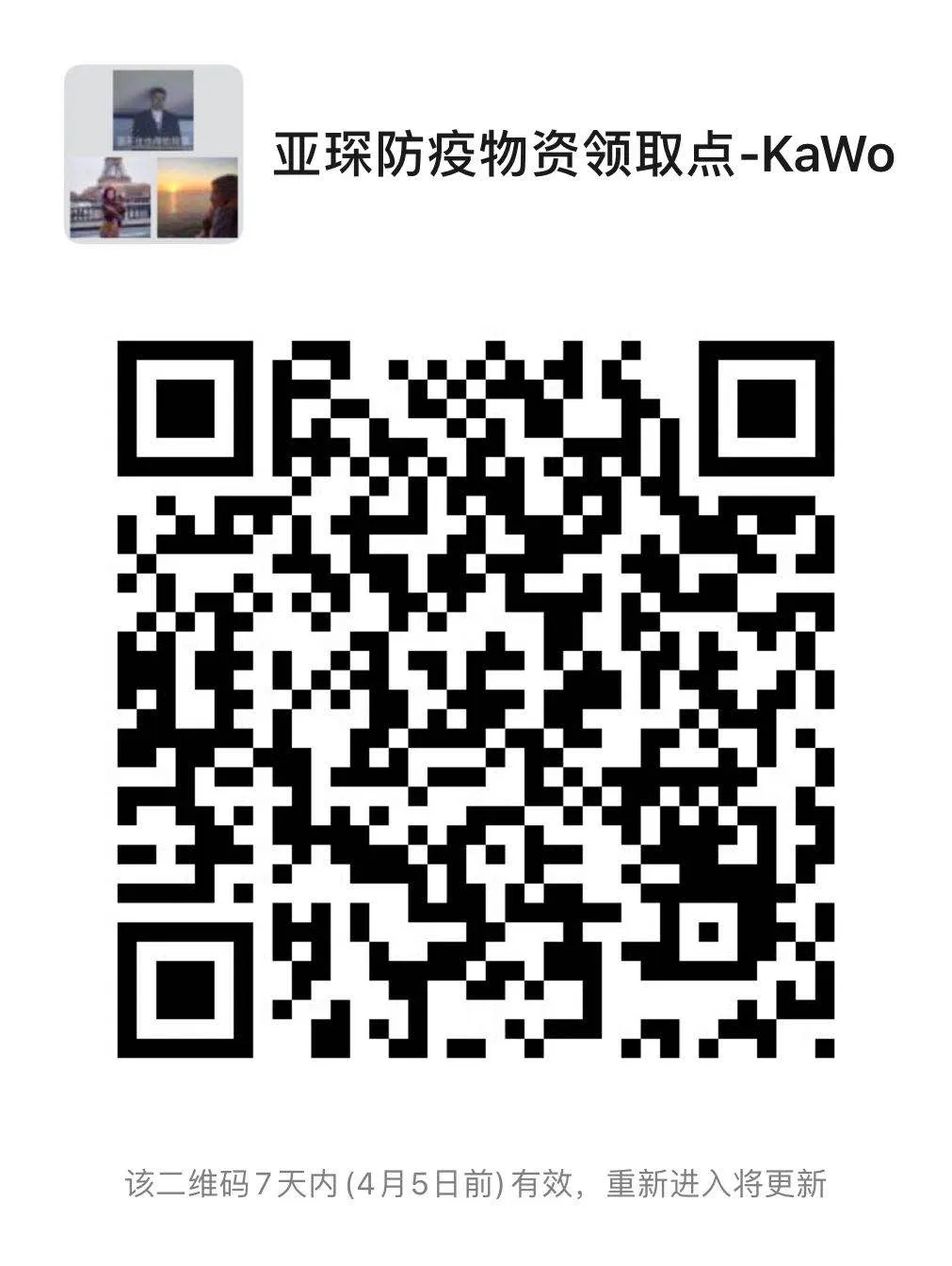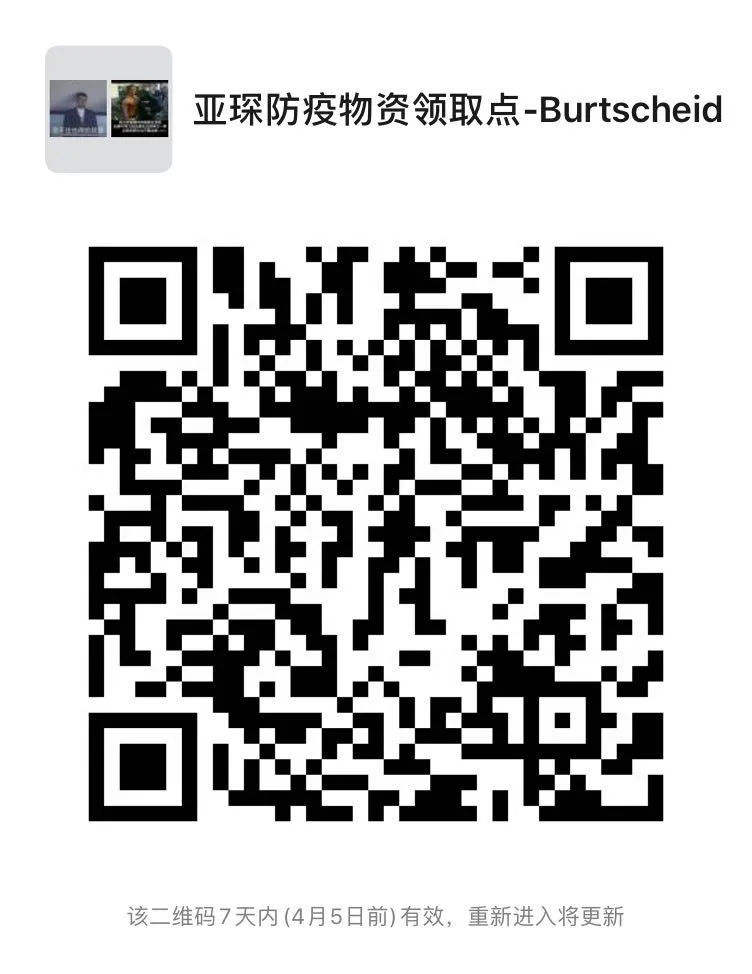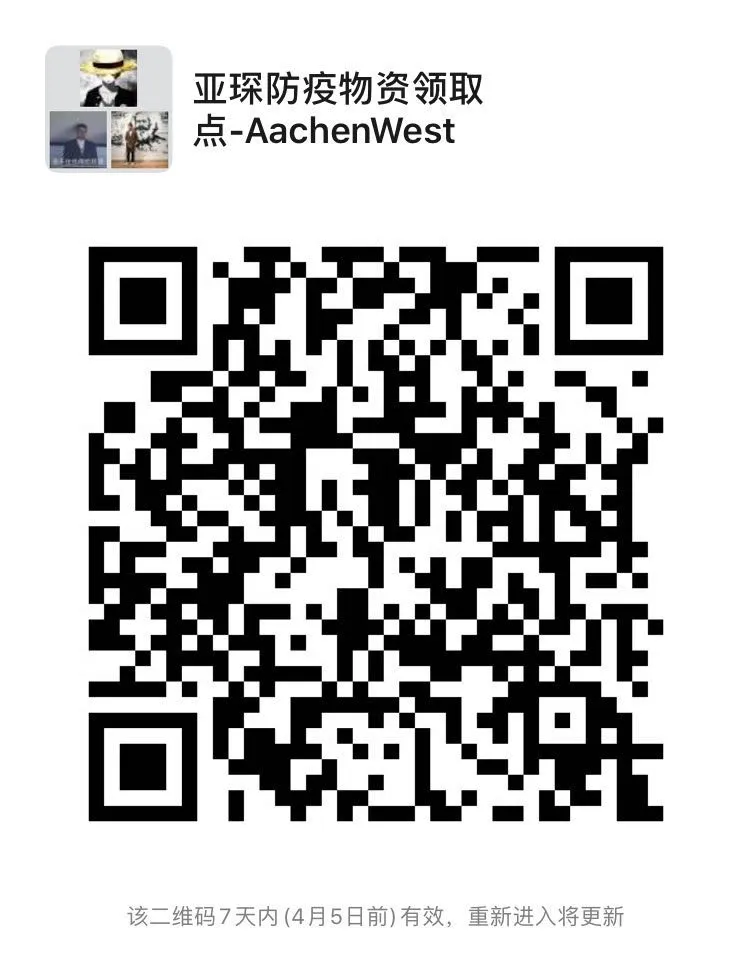 Editor: Yan Luming
Review: Bureau Members